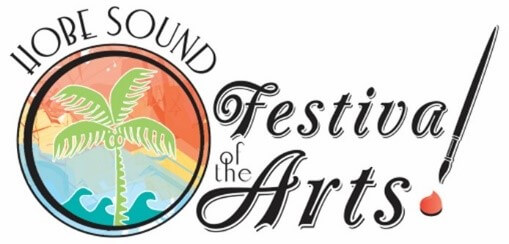 Hosted by the Hobe Sound Chamber & Howard Alan Events!
Who:  Art Enthusiasts of All Kinds Welcome! 

What:  Fine Art Exhibits by Juried Painters, Potters, Sculptors, Glassmakers, Wood Carvers, Jewelers, crafts & more. 

When:  Sat. & Sun. Feb. 3 & 4, 2024

Where:  Downtown Hobe Sound, Along Dixie Highway, South of Bridge Road 

Parking:  Free Parking at The Pine School with Trolley Service to the event.
Address:
12350 SE Federal Highway​
Hobe Sound, FL 33455

Why:  To Support the Arts, Local Scholarships, Community Events and Chamber Programs.

Need More Information?

How do I become an  Art or Craft exhibitor?

Where can I stay? Hotels? Camping? Lodging?

Where do I park?

Travel information?

List of participating artists?

Read About  Festival History, Here!

​
Exhibitors 
If you have a local business and want to showcase your products & services, apply as an exhibitor.
2024 Exhibitor Applications Click Here 
Volunteers
Be a part of this vital community gift.
​We will need volunteers to man the two entrances and request donations for chamber projects such as scholarships and tours.​
Click here for a Volunteer Form  
Sponsors
Showcase your Products & Services before, during and after the Festival!
​​2024 Sponsor Form Click Here 
Thank you to our community for your continued support over the years! 
See you in 2024!